Nicki Pérez-Cerday
RID, IIDA, ASID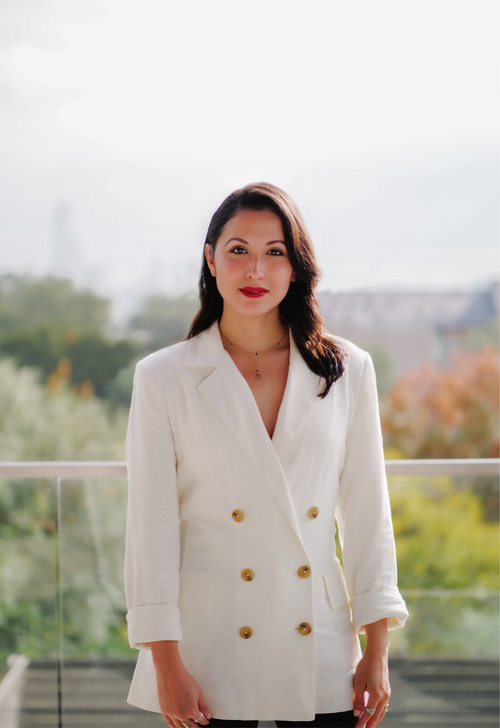 Nicki Pérez-Cerday
RID, IIDA, ASID

Creative Director | Senior Designer
Nicki has been leading projects at kc|ID since 2012 and has collaborated closely with builders, architects, developers, and owners on a broad range of projects managing all stages of the design process from programming through construction and installation. She received her Bachelor of Science in Interior Design with a Business Minor from Texas State University before gaining professional experience at firms in Los Angeles and Austin, where she focused on high-end residential and hospitality projects. In 2016, Nicki became a Registered Interior Designer and serves as a professional member of the American Society of Interior Designers and International Interior Design Association - Texas Chapters.
With exceptional attention to detail and a commitment to high standards of excellence, Nicki continually raises the bar to create interiors that are innovative and original, and believes projects rooted in collaboration lead to a more successful outcome. Her love of beauty and innate sense of style is apparent in every finished project. With dual roles of Senior Designer and Creative Director, Nicki is a talented leader who also oversees all creative output at kc|ID including marketing and branding initiatives, always aiming to lead authentically and motivate her team to produce creative and thoughtful work to shape and strengthen brand standards.
With inspiration drawn from art, architecture, music, travel, food and fashion, Nicki has found the passion for creative expression to be the core of who she is. When not in the studio, she enjoys exploring and learning from the world around her, always remaining curious, and applying her experiences to her work and everyday life.
Certifications
NCIDQ #31964, 2016 (National Council for Interior Design Qualification)
Registration
Registered Interior Designer, Texas No. 11758, 2016
Memberships
International Interior Design Association
American Society of Interior Designers